Speaking & Workshops For Career Coaching
Would your organization, alumni association or industry group benefit from professional presentations focused on career development? 
Sample Topics:
Expand Your Network, Expand Your Opportunities
Marketing Your Strengths to Employers
Developing Your Potential
Overcoming Barriers
Finding the Right College for You
Resume Tune-Up
Strategies for Transitioning Careers
Working Smarter Not Harder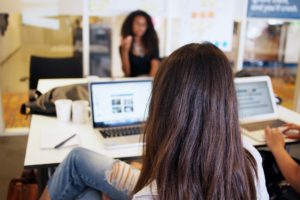 Topics are always customized to the specific goals and needs of the group and their attendees. Fees depend upon the nature and requirements of the event. Contact us to learn more or book speaking services for your upcoming conference, networking event or association meeting.